Deciding how to teach retelling to students with special needs can be difficult. Being able to retell information is an important life skill and goes hand in hand with comprehension. Recalling and summarizing information can be difficult for students with cognitive delays. Repetitive story retelling practice will help increase comprehension skills and improve student's ability to retell life experiences to others.
Story retelling is a complex skill that requires students to be able to identify story elements, sequence events, and summarize information. Without all these elements, the ability to retell a story or an experience may not make sense to the person who is listening. It is especially important to stress the importance of retelling to our younger students and students with disabilities for the purpose of their safety. If a student is ever in an unsafe situation and would need to tell someone what happened, being able to recall information and details from the experience is very important.
Some things to keep in mind when practicing story retelling:
It does not have to be a difficult complex activity. 
Visual support is very beneficial!
Allow students to organize information by drawing pictures or writing simple phrases before verbally retelling a story.
Here are 5 Story Retelling Activities to use in the classroom:
Retelling Rainbow
Visual support can be a key component to practicing retelling. Using something students are already familiar with that has a sequence, such a the colors of the rainbow, can help transfer the sequence of a story into the correct order. There are a few different ways to make a retelling rainbow: 
Use markers or crayons to draw the outline of a rainbow on a blank sheet of paper. Fill in each color of the rainbow with the events from the story in the correct order.
Write out the events from a story using the colors of the rainbow, cut them apart, mix them up, and have students put them in the correct sequence to retell the story.
Sticky notes
Sticky notes are a super easy, no-prep way to practice story retelling. While reading a story with your students, have students write events from the story on sticky notes. Discuss the difference between key details and non-essential details of a story. Students can use the sticky notes to retell the story to a friend.
For independent reading, you can place the sticky notes on the pages where the key details are located as a hint. Students can practice summarizing the details on the sticky notes independently.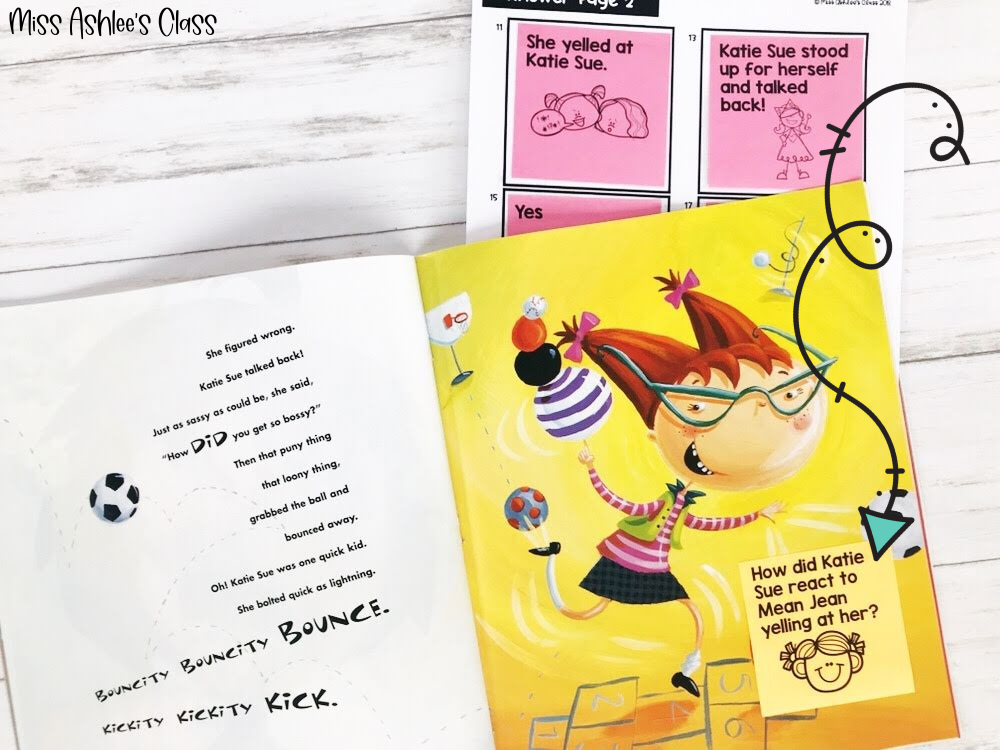 Drawing Pictures
A super simple way to have students practice retelling a story is by drawing pictures. Fold a piece of paper in thirds and have students illustrate 3 pictures in the order of the story. Then students can use their pictures to retell a story to a friend.
Note to home
At conference time, the topic of students being able to share their day comes up often. Parents want to hear about their child's day, but it can be a struggle. I find this to be true with my own personal children as well. Me: How was your day? Kid: Fine. Me: What did you do? What did you learn? Kid: Nothing, just math… very vague answers. 
By taking 10 minutes at the end of every school day for students to write a note home about their day, students will be able to reflect on their day and practice story retelling. Give students a general outline to follow when writing about their day to include one thing they learned, one thing they enjoyed, one friend they talked to at lunch, recess, or downtime in the classroom. 
A resource I use frequently for story retelling practice is my Story Retelling and Sequencing BUNDLE. Each resource in this BUNDLE includes 4 short picture-supported passages on a flap book. Each passage includes 3 picture-supported sentences for students to cut and paste in sequential order. After assembling the flap books, students can use the flap book to retell the story. Interactive flap books are a great way to engage students in story retelling and sequencing activities. These books are specifically designed for students who may have a strength in fluency, and a weakness in comprehension. I have an awesome Back to School Freebie as a sample for this resource in my Free Resource Library. Make sure to check it out! The BUNDLE includes 41 passages for each month and season throughout the school year.
I hope you found some useful story retelling activities you can use in your classroom! Thanks for reading!