I'm always looking for creative ways to increase comprehension for my students with special needs. I love reading aloud to my students, but often struggle to find age-appropriate books at a reading level all my students can comprehend.
I decided to shift the focus of my read-aloud time to increase engagement and foster a love of reading. By shifting the focus, I was able to read higher-level chapter books to my students that were more age-appropriate and take the pressure off my students to demonstrate comprehension by allowing them to just listen. I took notice several of my students would doodle in their notebooks while I read. Most of the time, they would doodle a picture related to the story I was reading. My students with more significant disabilities would color. This got me thinking…
What if I offered an alternative mode of response (doodling or coloring) as a way to demonstrate comprehension? And my Doodle Notes for Novel Studies began!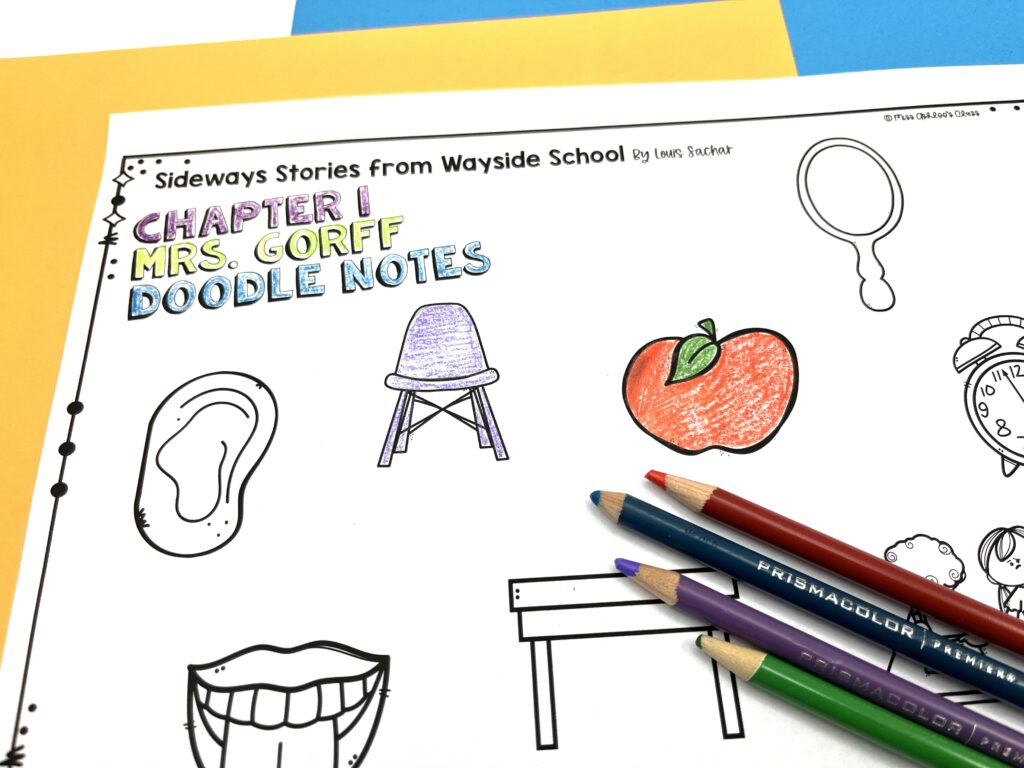 The Purpose of Doodle Notes: Increase Comprehension
The PURPOSE of these doodle notes is to increase comprehension through student engagement during read-aloud time by offering students an alternative mode of response. And of course, foster a love of reading! As the gap in reading levels becomes larger between students with special needs and their same-aged peers, the love of reading can slowly fade. 
Benefits of Doodle Notes for Novel Studies:
Increases student engagement
Provides practice organizing story details
Increases story-retelling skills
Fosters a love of reading and listening to books
Allows you to read an age-appropriate text to students with a variety of comprehension skills
Allows students with special needs to participate in an inclusion setting with an alternative mode of response
How to Use Doodle Notes to Increase Comprehension
At the beginning of a novel study, explain to your students their job is to demonstrate comprehension of what they hearing through illustration. As you read aloud, your students will draw pictures, scenes, or words that stand out to them while they listen. When you are done reading, allow your students a few minutes to finish up their drawings, then encourage them to share with their peers. You can choose to share as a whole class, in small groups, or with a partner. Students can take their drawings home each day to share at home or keep them for the entire length of the book to make a booklet.
Looking for a fun book series to start with?
Try Sideways Stories from Wayside School by Louis Sachar. This is a hilarious collection of stories from an elementary school that was built sideways. It will have your students laughing for sure! This book is great for upper elementary grades and even works well in a middle school resource room.
Wayside Stories Reading Level Information:
Grade level: 4-5
Lexile Level: 460L
AR: 3.3
DRA: 38
Do you have students with limited fine motor skills?
Try my Print-and-Go Doodle Notes for Novel Studies for Sideways Stories from Wayside School. This resource includes pictures to color for each chapter of the book and works great for your emergent doodlers and students with limited fine motor skills.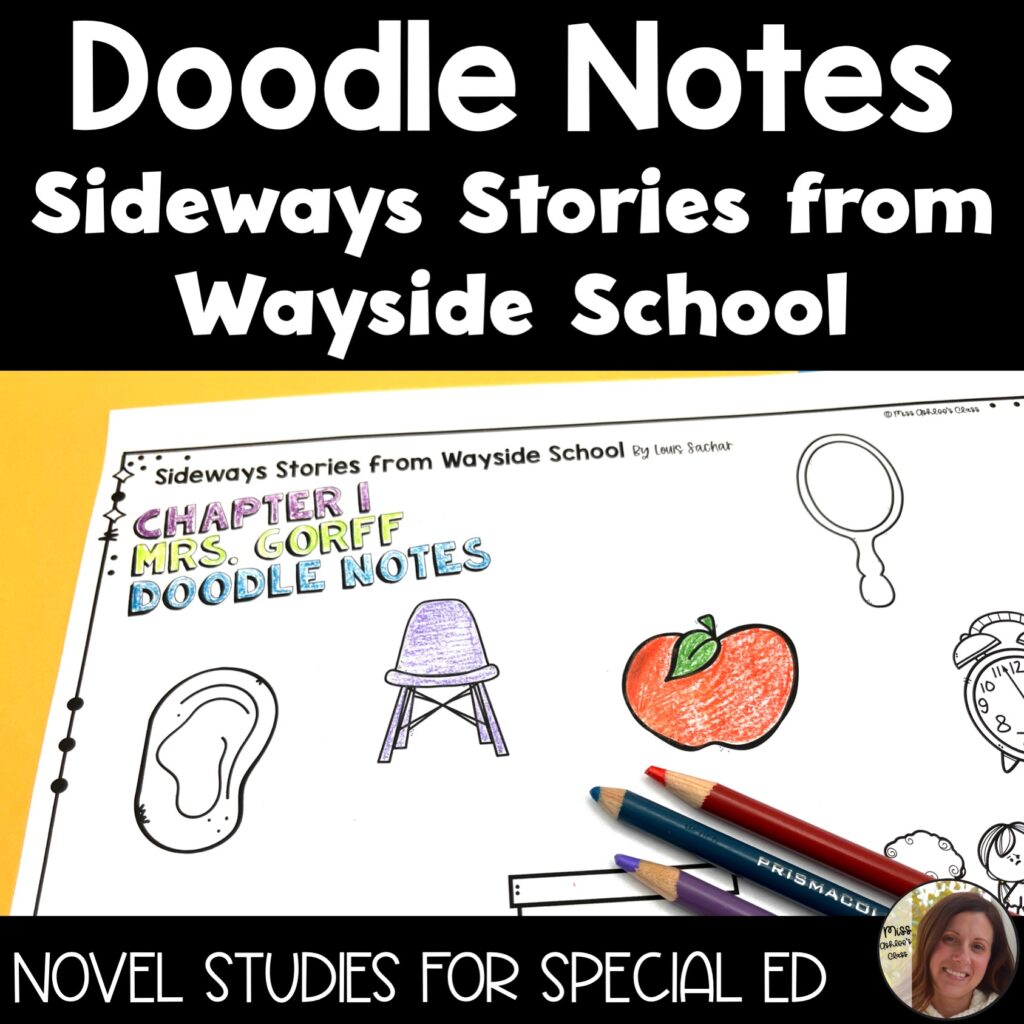 Thanks for reading!