The transition to distance learning in these last few weeks has been a bit stressful! I teach an Intense Resource Room for students with multiple abilities, and reaching all their needs from a distance is a bit challenging! At school, we work on so many things! How am I supposed to do this when they are at home? Not to mention, I miss seeing their cute faces everyday!
It took me a few weeks to process everything and get organized, but I finally have a weekly plan for my classroom as we begin the journey of Distance Learning. I sat down and took some time to go over all the main areas we try to cover in a single day. Then I created a general lesson plan outline to cover these areas. I included some educational websites we already use, and some new ones for parents to explore at home. I learned how to use some new techie things like EdPuzzle and Screencastify. And, boy am thankful I took some time a few years ago to become Google Certified so I can create some engaging digital activities for my students.
Here are some tutorials that helped me prepare:
EdPuzzle
This tutorial was so helpful because one thing I do in class everyday is READ ALOUDS! I really miss this part of our school day! So in my virtual classroom, I am doing this in two ways: 1) I record myself reading a story book using Screencastify and edit the video with EdPuzzle. 2) I find someone else reading a book on YouTube and edit the video with EdPuzzle.
EdPuzzle allows you to stop a video and insert a question, just as you would pause reading in class and ask a question. There are a variety of questions to choose from and edit. This feature is also great because it will record student responses for you.
Screencastify
Screencastify is definitely a game changer for me. This is what I use to record daily videos, instructional activities, and read alouds to post in my Google Classroom™.
Weekly Lesson Plan for Distance Learning
So how am I running my classroom through Distance Learning? Google Classroom™ is where it all goes. On Sunday night, I post my Weekly Lesson Plan. (CLICK HERE to make a copy of my Weekly Lesson Plan and edit it for your classroom.) I also pre-record videos on Sunday to post each morning. In my videos I briefly talk about the activities for the day and tell them how much I miss them 🙂 If any activities we are doing that day require more instruction from me, I put them in a separate video and attach them to the assignment.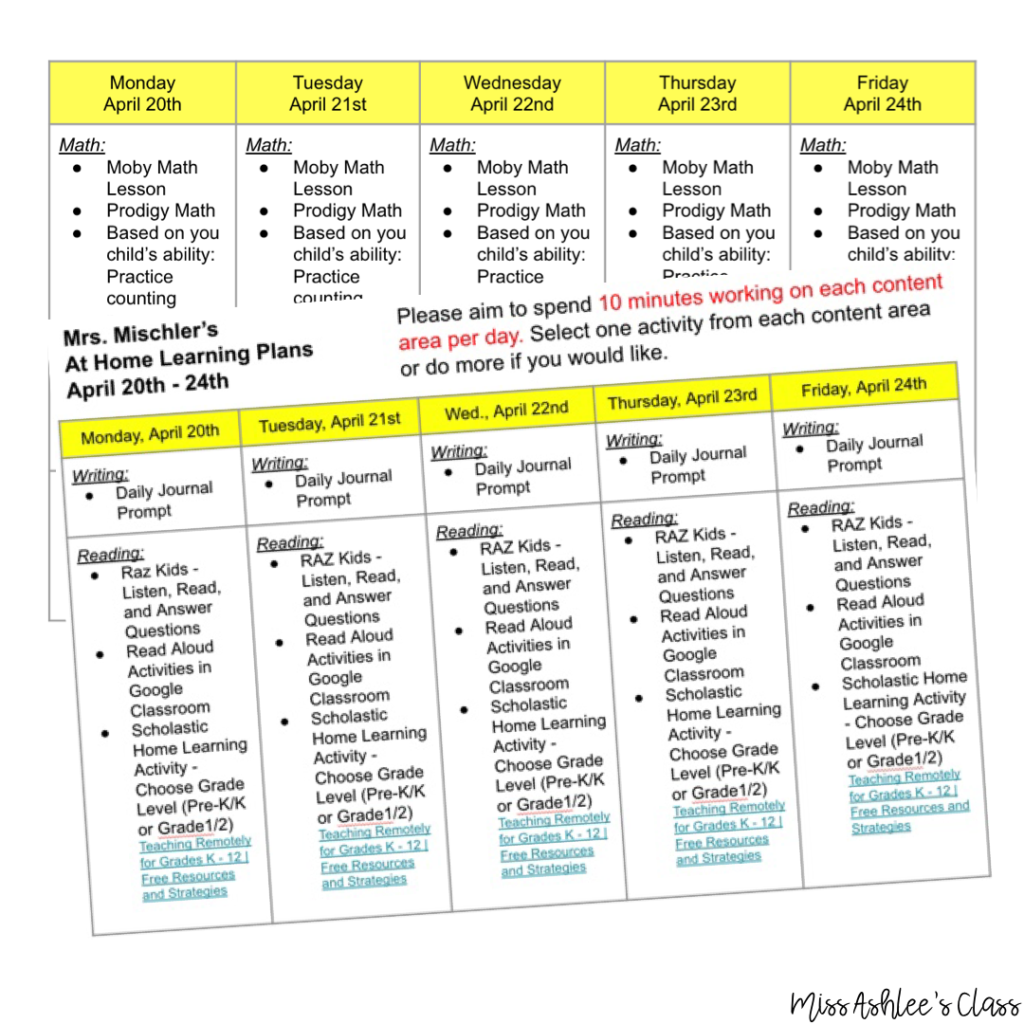 My students are used to a schedule at school, so hopefully my parents can use this Weekly Lesson Plan as a guideline for distance learning. I know with my own personal children, having a schedule at home has been my saving grace. It's the only way I can homeschool them and teach my classroom at the same time! And believe me, it is chaos most days!
Here is a break down of the content areas I cover in my Weekly Lesson Plan and ideas for activities. I try to remember how this whole distance learning thing is a challenge for all of us, and I definitely do not want to overwhelm my families. I added some stuff just for fun, because that is what we do at school too! Have fun 🙂
Writing
Daily Writing Prompt – I create these in Google Docs™ or Google Slides™. I post a different journal prompt each day. (CLICK HERE to make copy of what I use as a template and edit it for your own classroom.)
If you would like some pre-made Spring Journal Prompts to use with Google Slides™ or a Print Version CLICK HERE!
Reading
Raz-Kids – I have a classroom subscription to Raz-Kids, which provides comprehensive leveled reading books for students. If you do not already use this resource, you can sign up for a Free Trial on the website.
Read aloud activities created with EdPuzzle.
Read a book with a family member and retell the story.
Epic Books – I just signed up for this program and I am so excited to use it. This resource also provides students free access to educational books and videos.
Scholastic Learn at Home – This resource is also free and provides daily learning activities, books, and projects for kids of all grade levels.
Fine Motor Skills
Legos
Building blocks
Paint or Color
Play Doh™ – There are some really cool videos on YouTube for kids to watch and learn to create different objects out of Play Doh™. Here is an example of one:
Draw – There are also some really cool drawing videos on YouTube. One of my favorite kid-friendly channels is Art for Kids Hub. Here is an example of one of the videos:
Curriculum Activities
I use this area to list and link specific lessons from our curriculum. We use the Unique Learning System in my classroom. Each week I login to my account and assign specific lessons to each day. Then, I add a daily video in my Google Classroom™ discussing those lessons, and giving additional instruction as needed.
Specials
In this section, I indicate which Specials class students should go to in the Google Classroom™. If your school does not have specials classes set up in Google Classroom™, you could put activity choice boards or website links here.
Fun Friday – Add a at home craft, recipe, or science experiment to do with the family.
IEP Goal Work
I create individual activities for students to address IEP goals and post them in my Google Classroom™. (CLICK HERE to check out some of my Digital Activities in my TPT Store.)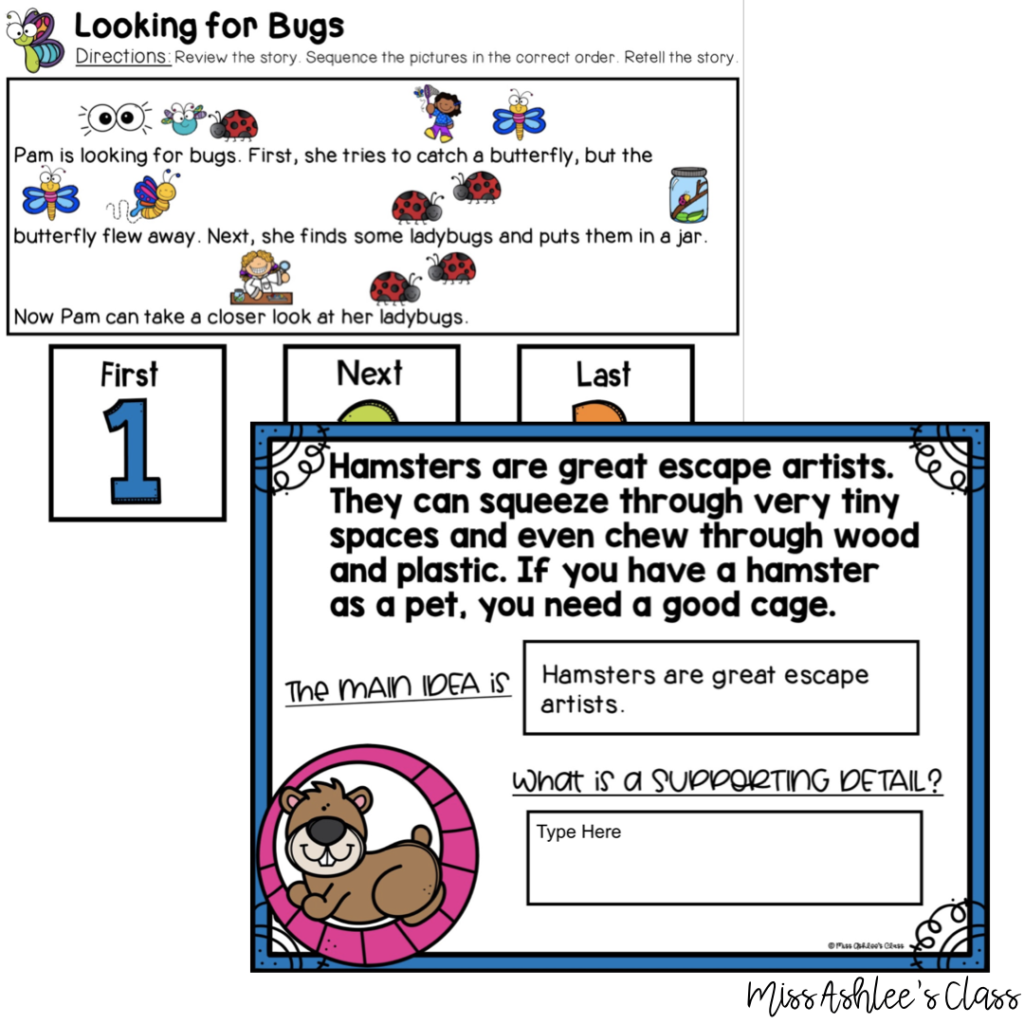 Or CLICK HERE to grab this Low Ink, No Prep Sequence and Write Freebie from my Free Resource Library! You can find a detailed blog post about this resource HERE!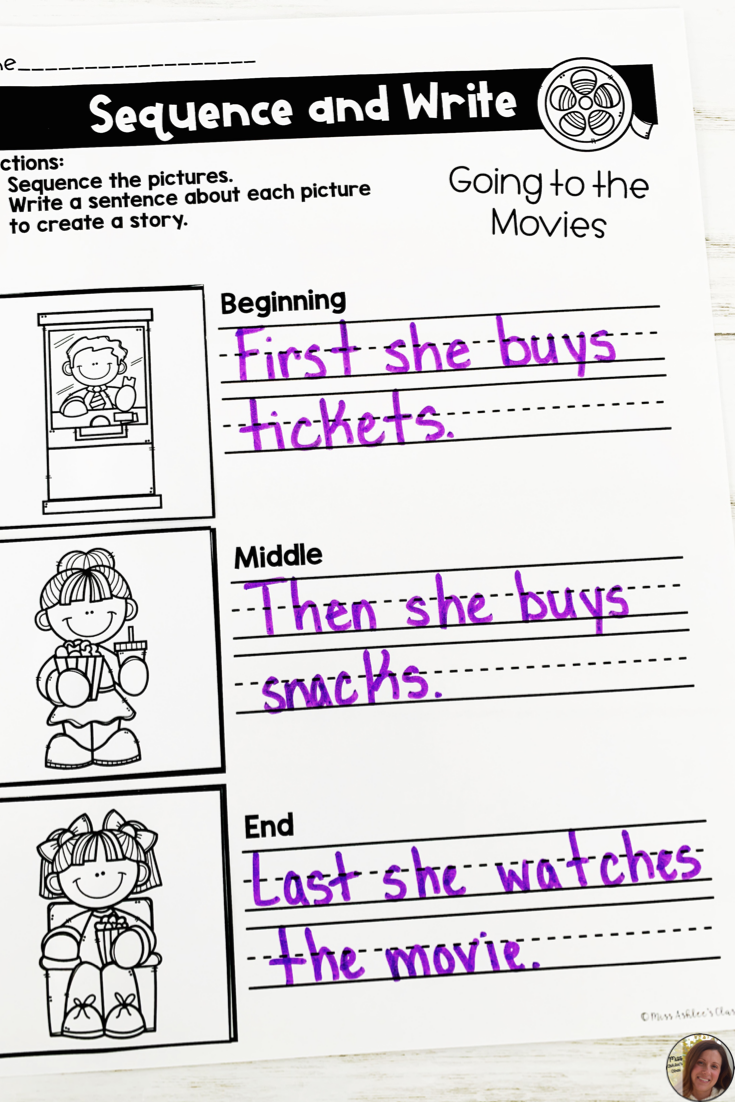 Math
Prodigy Math – Free engaging math games.
Depending on the student's abilities – practice numbers, counting, telling time, identifying coins, more/less, addition/subtraction using household items.
Gross Motor
Play Outside! – Nothing beats fresh air and fun in the sun! Weather permitting, of course! 🙂
I hope you find this Weekly Lesson Plan helpful! CLICK HERE to make a copy for yourself and edit it however you see fit! Please feel free to email me if you have questions at ilovesped@missashleesclass.com!
Thanks for reading! Good luck and stay healthy!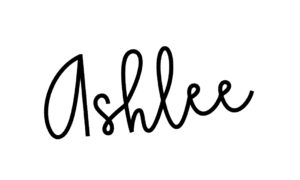 There is no affiliation with any websites or videos linked to or discussed in this post. These are resources I use in my own classroom and recommend to you based on my own personal experience.